Crawl Space Vapor Barrier System Near Burlington, Concord, Keene
Everything You Need For a Dry Crawl Space In Vermont and New Hampshire
At Northern Basement Systems, it's our job to make sure that your musty crawlspace is transformed into a clean, dry, and energy-efficient space.
Most homeowners aren't happy with their crawl space environment. And there's a good reason for that-- most crawl spaces don't offer much to be smiling about.
Typical crawl spaces are moldy, foul-smelling spaces that homeowners avoid at all costs. Many of them flood, and they're often filled with debris. In more extreme cases, they can be rotting structures with rodents, animals, and other pests living within.
For a free crawl space repair quote, call or e-mail us today! Northern Basement Systems provides free/ no cost estimates on affordable crawl space vapor barrier installation by certified trained crawl space repair contractors in Concord, Burlington, Keene, Colchester, Essex, Rutland, Plattsburgh, NY, South Burlington, Laconia, Bennington, Claremont, Hanover, Suncook, Milton, Berlin and surrounding Vermont and New Hampshire areas.
Steps to Installing A Crawl Space Vapor Barrier
Our Vapor Barrier System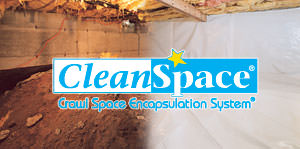 We offer more than just crawl space vapor barriers! Our complete moisture control system includes a wide variety of crawl space products for your home. Click on any of the icons to the left to learn more.
Advantages To Our System:
Fast, Clean Installation
Patented, Warrantied Products
Save Money On Utility Bills
Gain Storage Space
Our company's crews of crawl space contractors are professionally certified at the Basement Systems® International Headquarters in Seymour, CT.
Contractors In VT, NY and NH